Posted by AIW on Mar 14th 2023
Diaphragm Pump Uses on Land Based Oilfield Applications
Diaphragm pumps are an essential part of various oilfield applications. They're meant to speed up the movement of fluids from one site to the next. Refineries can't run without pumps because oil displacement is critical to an oil rig's functioning and refinery working. There are several distinctive ranges of pumps used in land-based oilfield applications, but diaphragm pumps have become the most reliable.
What is a Diaphragm Pump?
Diaphragm pumps are used to move liquids either hydraulically or mechanically. They use a combination of reciprocating motion and either a flapper valve or a ball valve. Furthermore, diaphragm pumps are suitable for viscous liquids because they self-prime. They are used in almost every significant industry. Chemicals, acids, and concrete are just a few of the more frequent abrasive fluids these pumps transport. The best thing about a diaphragm pump is that it can be used in several different industries including the marine, chemical, oil and gas and automotive industry.
How Does a Diaphragm Pump Operate?
The whole operating cycle of a diaphragm pump is predicated on compressed air as the motor fluid throughout. A hole allows air to enter the main casing, and when it has driven the pump inside the pneumatic exchanger, it escapes out the other side.
During this passage, the air experiences a quick expansion that reduces the temperature at the exit, producing the conditions for generating ice whenever the supply air has not been thoroughly dried and filtered.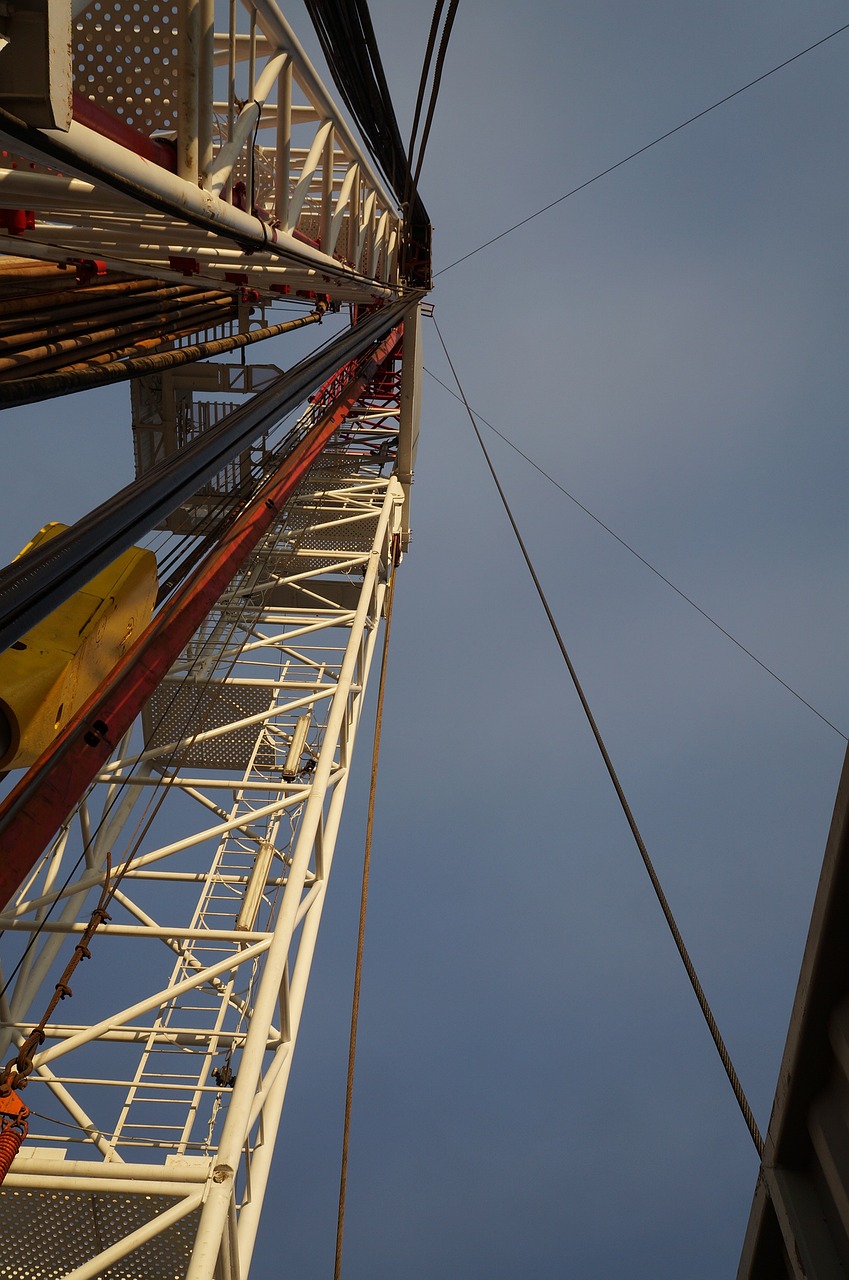 Uses of Diaphragm Pump on Land Based Oilfield Applications
A diaphragm has various advantages and uses in the land-based oilfield industry. Let's discuss some of the most common diaphragm pump applications in a land-based oilfield.
Mud Mixing
Diaphragm pumps are most commonly used for mud mixing on the land-based oilfield. High pressures pump the mud down the rotating shaft and back up through the ring. The way drilling fluid components are mixed known as a mud mix. Water, clay, and other chemicals make up most of the formula.
Aside from water, additives like bentonite clay and polymers are used to tailor drilling fluid to specific soil conditions. For this purpose, a diaphragm pump is specifically required.
Oils and Glycol Transfer
When using a diaphragm pump, moving fluid and other materials may be done with relative ease. With the help of a diaphragm pumps, it is possible to drain oils and glycol by generating suction from one area to another. Pumps for moving oils and gases are diaphragm pumps (gasoline, butane gas, oxygen, and nitrogen).
Diaphragm pumps are essential since they have the highest capacity of all the types of pumps available. These pumps are very efficient and can handle significant volumes of oil. They are ideal for large ships because of their high capacity needs. Additionally, diaphragm pumps are much simpler to handle, so they are the best option for use in the land-based oilfield.
Natural Gas (CO2) Reduction
It is necessary to pressurize and pass CO2 from various oilfield operations into a well with the help of a diaphragm pump. With the addition of carbon dioxide, it is possible to attain higher formation pressures in a land-based oilfield. A diaphragm pump is widely used to carry out the process effectively.
Refining
In a land-based oilfield, diaphragm pumps are also employed for refining operations. There are three stages to the refining of oil and gas, which are as follows: treatment, conversion, and separation. With the assistance of diaphragm pumps, all of these procedures may be completed effectively and efficiently.
Alkylation
Diaphragm pumps are the safest and most reliable pumps for the process. Since, we know that the process of alkylation involves acids, therefore, using a pump for transferring of harmful chemicals is necessary during the process. For this reason, a diaphragm pump is used.
Settling Pond Transfer
Specifically, moving basins might introduce additional impurities to the water if the water source is a well. Keeping the water in the basin for an extended period may encourage the growth of algae, which may impede filtration. As a result, the settling basins must be removed and filtered.
Diaphragm pumps are suitable for this purpose. Setting up pond transfers and ensuring they are free of pollution may be complicated. The diaphragm pumps, which are corrosion-resistant and simple, streamline the operation.
Sump Waste Removal
The sump collects and stores water. The most typical sump is located at the sump's lowest position, when water seeps in or is pumped in from outside. The sumps collect extra liquids, oils, and chemicals.
The need for diaphragm pumps emerges while cleaning sumps. Cleaning is essential to prevent chemical and oil buildup in the sumps.Diaphragm pumps clean the sumps to create way for new waste materials in a land-based oilfield effectively.
Filter Press
The diaphragm pump can run without electricity since it is powered by compressed air. High-pressure diaphragm pump types can deliver pressures of up to 15 bar (218 psi), which is required for a wide range of filter-press applications among them.
The high-density polyethene used in the pumps is almost twice as resistant to abrasion as polypropylene and metals such as iron, aluminum, and steel.
Therefore, they may be used in various chemical mixtures in the water and wastewater treatment industries. When processing solid waste, the diaphragm pump filter press technology makes it easy to filter and sterilize wastewater while also processing the waste itself.
Bulk Transfer
Diaphragm pumps are air-powered double diaphragm pumps extensively employed in the land-based oilfield. Everything is handled by the diaphragm pumps, from clean, low viscosity fluids up to medium viscosity fluids. It is possible to pump large particles without inflicting any damage.
In the oil and gas business, diaphragm pumps are widely used for bulk transfer due to their straightforward design, simple construction, and ability to be operated safely. In the oil and gas business, it has the potential to be extensively deployed.
Conclusion
In conclusion, a diaphragm pump is widely used for a wide range of land-based oilfield applications. The main reason is that the pump is durable, simple to use and can be handled easily. Moreover, it is also the safest and most reliable pump, so it is used in oilfield applications and in almost every industry, including automotive and chemical factories.