Posted by AIW on Dec 9th 2021
Teryair®: The Best Value for Pneumatic Industrial Products in U.S.
Teryair® is one of the best manufacturers of industrial pneumatic products! Based in India, and some of their most popular products include double diaphragm pumps also known as air operated transfer pumps and other specialty pneumatics. Confused? How a company based in India is keeping up with the industrial market of U.S.? Well, the secret to this is Air Industrial Works! They are the exclusive U.S. distributer of double diaphragm for Teryair® in Industrial Markets. Hence, the duo of both companies is providing multiple types of air operated transfer pumps like 1, 1.5, 2-inch transfer pumps .
First, we will cover the best way to acquire Teryair® industrial products in U.S.A., and then we will explore why Teryair® is the ideal manufacturer for industrial products.
Best buy of pneumatic industrial products of Teryair® in U.S.
As discussed above, the best way to acquire products of Teryair® is to check in with Air Industrial Works. Indeed, Air Industrial Works is the ideal place to obtain the following products of Teryair® as they are based in Houston, a central part of the United States.
So, now you have understood the ideal place to buy industrial pneumatic products of Teryair® in United States. However, if you are confused, whether Teryair® is the ideal manufacturer or not? Don't worry; we have got your covered. Indeed, they are the best! Here is everything that makes them the best choice!

Why Choose Teryair®?
Teryair® is among the top tier pneumatic machinery manufacturers developing high-quality products for their customers. The company strives to produce the finest products to assure customer satisfaction. Moreover, the company is CE certified, which guarantees the quality of the products. The pneumatic safety lamps are the first of their kind to get both ATEX and IECEX accreditation. Moreover, it also provides Lloyds Registered, UK type-approved Tank cleaning jet and Air Motors and Diaphragm pumps, which are all ATEX certified by Technical Inspect.
Teryair® products are consistently recognized as the most cost-effective high-quality product line in the double diaphragm field. On top of that, Teryair® actively solicits input from its clients, allowing the firm to enhance its products further.
History of Teryair®
For more than 40 years, Teryair® has manufactured pneumatic systems for mining equipment under the Edicon brand. Teryair® was founded in 1994 due to the realization that this same know-how could be used in industrial and maritime settings. Currently, Teryair® is the world's top supplier of air compressors and maritime industrial equipment, selling to more than 50 nations worldwide.
Teryair® has retained ISO 9001:2015, ATEX and CE accreditation, topping stringent quality controls. Moreover, their devoted following is a testimonial to the superior quality with affordable price.
Teryair® Resources
Human resources that are both qualified and experienced, led by innovators, are a vital asset for any organization. Engineering and design abilities are on par with the best in the world. Years of improved teamwork with customers and market development managers have resulted in several high-quality goods. A 65,000 square foot production facility that has been outfitted with the most up-to-date machinery and highly qualified engineers.
Teryair® Certifications and Licenses
The company has been certified with quality certifications which assures their quality. The company's pneumatic intrinsically safety lamps have both ATEX and IECEX licenses, giving them the ability to be used in a hazardous atmosphere.
Teryair's tank cleaning jets are type certified by Lloyds Register, UK. The company has Air Motors, and Diaphragm Transfer pumps that are all ATEX authorized by Technical Inspect. These things ensure that the company manufactures high-grade, authentic and durable products.
Teryair® Factory Processes
The company designs several products to undergo various steps before getting the final products. Here are the Teryair® factory processes that you need to know.
Teryair designs and develops their products using cutting-edge 3D CAD software, which they developed themselves. Approximately 7-8 new product development projects are underway every year or at any one time, ensuring that the firm is constantly seeking to improve the services it provides to its clients.
Teryair® is committed to continuous product and process development as part of its overall business strategy. In addition to good technical documentation, the firm guarantees that any updates to product design will be meticulously documented as they are implemented and implemented. In addition, the company features a design department with a staff of highly skilled engineers.
Powder Coating and Painting
We employ the highest-quality DuPont materials to provide our items with a beautiful and durable protective coating. To make sure that the products are correctly powder coated and painted, the company appointed a highly-proficient staff for quality work. Moreover, the equipment used for manufacturing the products is high-grade and durable, making them the best in the market.
Assembly and Testing Area
The company has a large department with skilled and trained experts who have been constructing precise equipment for many years and a lot of knowledge. The Testing Area is conveniently located nearby, where every assembled product is adequately tested. The company has established a high bar for the clearing test criteria, and these tests are frequently carried out on testing setups that have been specifically designed for this purpose. The software for the air-operated polypropylene transfer pump has also been set up to allow for the testing of all of its operating parameters simultaneously.
Buffing, Shot and Sand Blasting
The best thing about the company is that it has a walk-in Blasting chamber that allows the company to blast even huge components with relative ease. For blasting and beading of smaller components, the company also selects smaller sandblasting devices. We have worked with a variety of blast media, including aluminum oxide, steel shots, glass beads, and sometimes even walnut shells, to achieve a variety of surface options.
Surface Coating
Although the company has a partnership with a complex anodizing facility, they also have most of these procedures in-house. We also have a very healthy process and strict variation control. The company is equipped to provide the following surface treatments on various types of material. The surface finishing on materials the company provides is:
Hard Anodizing on Aluminum
Hard Chrome Plating
Wear and corrosion resistance coatings
Machining
Teryair® Company Products
The products provided by Teryair® Products are listed below. Have a look.
Technical Ship Supply Products
Teryair® goods can be shipped to any port globally. The IMPA has categorized them to make purchasing them easier. These products are of excellent quality at a reasonable price, so they are highly recommended as well.
In markets ranging from Singapore to Los Angeles, suppliers and consumers of marine technical stores have come to rely on the Teryair® brand, which provides ship management with a cost-effective solution that keeps both the Chief Engineer and the Accountants satisfied.
Teryair® is committed to providing well-built items with substantial warranties and no-nonsense, attractive prices.
Drilling and Grinding Tools
The company's machine shop serves as the nerve center of their business. The good thing is that they take pride in having a contemporary machine shop. A continually updated shop to ensure that it has the most up-to-date CNC machining technology. Moreover, there are a couple of new pieces of updated machinery on order or in the process of being supplied. Older technology is being phased out regularly to assure that quality products are manufactured. All essential features are machined in-house by our team of experts. Teryair® provides several types of machinery, some of which are:
CNC Turning Centers
CNC Mill-Turn
VMC Milling Machines
Conventional Lathes
Air Operated Diaphragm Pumps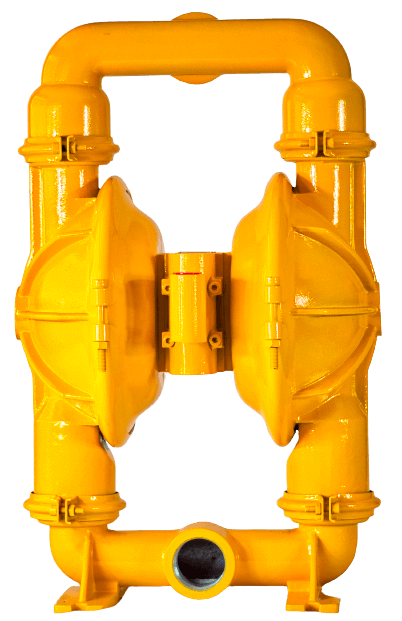 Teryair's air operated transfer pumps are loaded with features such as anti-stall, lubricant-free, and diaphragm choices, making them a more functional and cost-effective alternative to other types of pumps. Briefly stated, air motors have a high power - to – weight ratio, they are not effected when loaded to stall, they are naturally safe for use in explosive atmospheres, they do not overheat because increasing air is normally cooling, and they can start operating at a range of operational speeds, among other characteristics.
Teryair's sales in more than 30 countries are a testament to the excellent value that every Teryair® AODD pump provides.
Supported by solid, no-nonsense guarantees and straightforward pricing on replacement parts, Teryair's AODD pumps are swiftly gaining a share of the market in various markets, as our satisfied distributors throughout the world have discovered.
Teryair's 1", 1.5" and 2" AODD transfer pumps are all ATEX explosion resistant and CE certified, and they are available in a variety of sizes. The pumps perform on par with other popular manufacturers terms of performance and quality.
Air Motors
Stall proof, self-cooling, high power to weight ratio, ATEX explosion-proof, and reversible are some of the characteristics that distinguish Teryair® air motors, making them the top choice for any of your applications. The air motors are workhorses that may be utilized in various applications. They are highly adaptable. The intrinsic characteristics of air motors make them preferable to electric or hydraulic alternatives in various applications.
Surface Preparation Tools
Mechanical Surface preparation is the polishing of surfaces by excellent tensile impact. This effect may be using surface modification instruments that utilize short revolving needles, chisels, or revolving cutters. This quick motion benefits from eliminating coats of paint or corrosion or other coverings from materials like metals, wood, cement etc.
High-Pressure Water Jet
Their High-Pressure Water Jetting equipment can clean any size cleaning area, whether that is a compact cleaning area requiring compressive force or a huge cleansing area that requires a constant heavy-duty amount of pressure. We have been creating high-pressure water jets for various applications for more than a decade.
Ventilation Fans
It is critical to keep toxic, polluted, or heated air away from equipment and workers to attain good production levels, and it is especially vital to ensure a sustainable workplace. Teryair® offers a variety of Industrial Ventilation Fans designed to meet the demands of various industries.
Chisels and Hammers
From its inception in 1976, Teryair® has been producing chisels and hammers. Teryair® makes full use of India's highly competitive manufacturing climate to develop its product line. After the steel is received, it is subjected to stringent quality checks before being used for cutting, forging, machinery, heat treatment, and surface treatment, all of which are performed in-house. These chisels are packaged and sent after passing through another round of quality testing.
The All-New Teryair® Air Motor Testing Rig
Teryair® has invested in a state-of-the-art testing and measurement system for our Air Motors, which allows us to determine their horsepower, torque, and speed. Besides measuring the aforementioned fundamental metrics, the testing apparatus may monitor stall torque, dynamic running torques, and temperature buildup during testing. All of these metrics are captured simultaneously as the air consumption is being measured continually. Teryair® manufactures a wide variety of air motors, and these characteristics are accessible for the entire line of products.
Teryair's testing setup was recently implemented on May 10th, 2021. As a result, every air motor built by the firm will now be accompanied by a Certificate of Quality, with test parameters recorded on this equipment.
This one-of-a-kind setup makes use of the most up-to-date slip ring torque transducers to measure real-time torque under a variety of situations. It may be used in both clockwise and anticlockwise rotating directions and both directions simultaneously. Following each test, a digital report is created, containing all of the pertinent information on the motor's compliance with the established requirements.

Conclusion
In Conclusion, Teryair® is among the best pneumatic manufacturing companies providing quality products since 1994. All the licenses and certifications are evidence of this fact. Hence, if you are looking for high-quality pneumatic products, then Teryair® is the one to choose. So, reach out to their distributers like Air Industrial Works and get quality without the excessive price tag! To find out more, stay connected.